Finally arrived to our guesthouse in Seogwipo. It was Chinese owned guesthouse. We got the big VIP room, it was kinda like apartment, 2 bedrooms and 2 bathrooms, which is nice. Because I went travel with 2 females as a only male in the group, this was the most convenient and most appropriate to all of us.
Bathrooms were clean, beds and blankets/pillows were good. They have TV and computer in the bigger bed room. Many small towels, because in Korea that's how you do. One towel for face, one for upper body and one for lower, or something like that. I don't really know. Tooth paste and toothbrush was also included and 4 bottles of water. Breakfast was included also, but it is really weird, chinese mixed korean with jam and bread.
We didn't know how to operate the AC, so it was crazy humid in the room. And the weather was really humid also, because it was raining most of the time. And I heard it is really common that it rains in Jeju.
Area where we stayed was calm and nice, next to harbor and there was small bus terminal or something like that. Around the bus terminal was restaurants and coffee shops. Around the harbor, there was mostly sea food restaurants, as expected. We didn't find much to eat in that area, so we went to CVS and we ate some microwave food.
We didn't spend much time in that area, since there was just sea food restaurants, one waterfall or something. Even the mainstreet was really lame, so I was really disapointed at that place. Even the bus connection from there to other places was horrible. We mostly travelled by taxi. Distances from the guesthouse to places we wanted to visit was quite far, so everytime we took a taxi it cost around 20 000won. Still of course cheaper than europe standards unless you use UBER.
First place we visit was O'Sulloc tea museum. It is quite good quality tea from Jeju. Or at least their tea prices are really high that we can assume that it's not definitely poorest quality. We tasted the green tea ice cream and it was good. Really strong taste of green tea, bit bitter and sweet at the same time. If I remember correctly, it cost around 4000won.
The building in Tea museum and their garden was really cool and beautiful. They had also cosmetic shop there, Innisfree. Also from Jeju.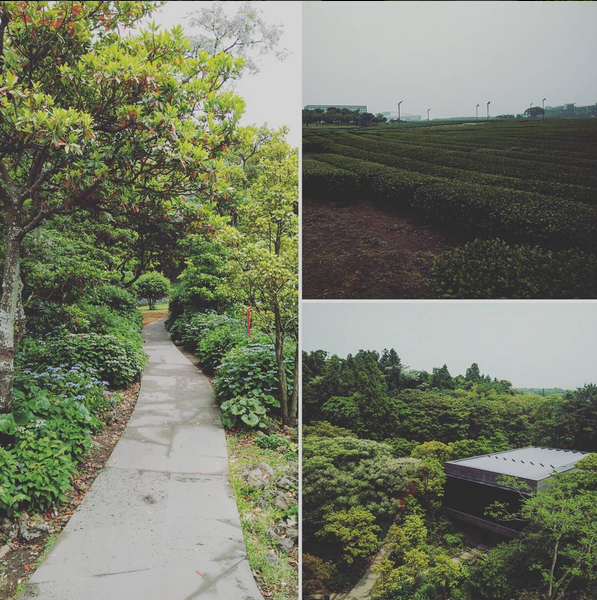 Next destination was waterfalls. Air was crazy humid and hot. There's a lot of walking if you want to go see these things. Few of them are artificial so I wasn't impressed at all.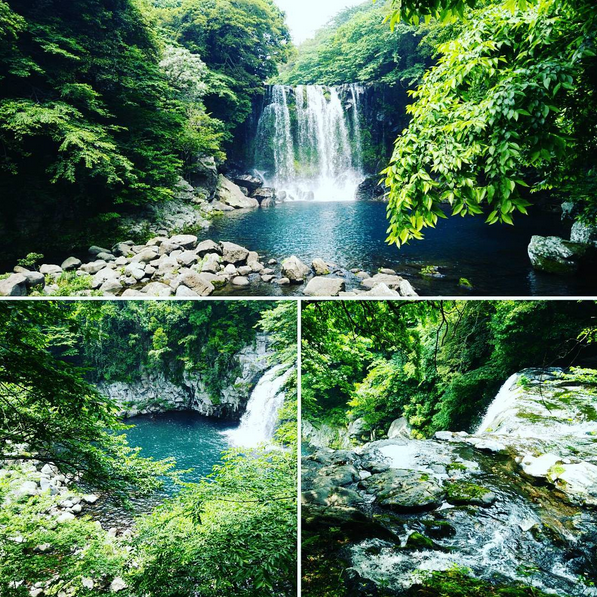 After going around seeing waterfalls, we went to this clift place.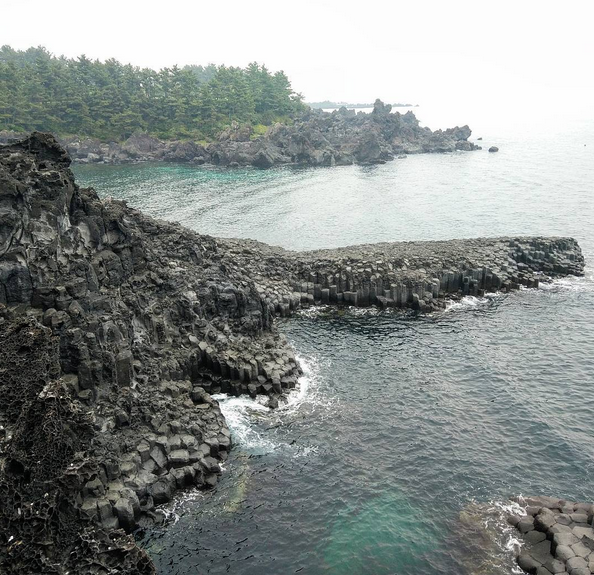 Really famous mountain, sunrise peak.
View from top of the sunrise peak.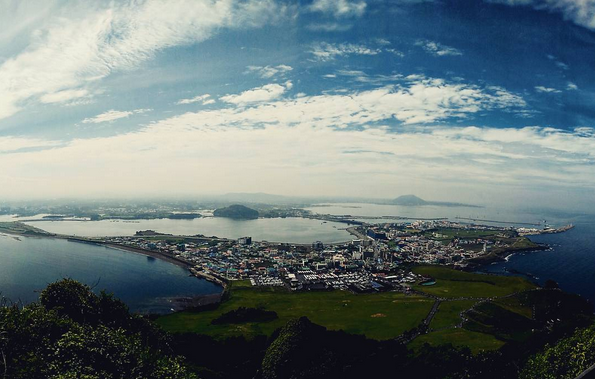 U-do island. Don't spend here more than 6 hours. Cool looking beaches and some grass field are bit like Skotland or something.
Contact me if you want more information about this trip. I didn't have much time write this blog because of many reasons. I changed University and I was really busy during the summer and semester and other personal reasons.
Kind regards,
Tam